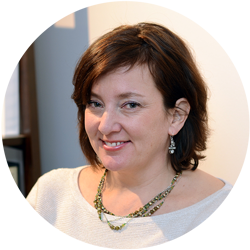 Drea Richards, MA, LCPC
Licensed Clinical Professional Counselor

Couples and Family
Problems are there, whether or not you choose to acknowledge them. Sadly, many couples choose not to acknowledge the issues they have until they've reached the point of no return. This doesn't have to be the case. I help couples get their relationships back on track by guiding them in identifying their stumbling blocks, and in developing more relationship-positive tools for managing obstacles in the future.
Here's how I can help…
Conflict Management:
"I can't believe we are still fighting about this!!!" That's a common refrain I've heard from countless frustrated couples, over many years of practice. Couples tend to fight about the same things over and over. Many conflicts have to do with money, parenting (for those who are parents), sexual intimacy, extended family, and leisure time. When couples are fighting, they tend to go back to the same relationship-eroding behaviors which keep them stuck. I help couples get unstuck by interrupting old conflict patterns, and guiding them in developing more effective ways of managing conflict.
Affair-Recovery:
Many people believe the affair signifies the end of a marriage or long-term relationship. While it feels annihilating, it isn't necessarily the death knell. Many long-term relationships can, and do, recover with the help of a counselor who has expertise in affairs and affair-recovery. I help couples safely process the emotional devastation experienced from an affair, and guide them in rebuilding a foundation, with a careful eye toward the issues which lead up to the infidelity.
Re-establishing Emotional Connection:
Many are under the mistaken belief that most marriages end due to conflict. On the contrary, many marriages end because we've simply lost the emotional bond. Life gets crazy, emotional injuries, big and small, get swept under the rug. One day we wake up next to our partner, but feel miles away. I've learned, through years of practice, that marital relationships do not just take care of themselves. They will wither and die, if neglected. I help couples create an active relationship with their relationship, so that they are able to enjoy a life-long bond which can withstand the many life-transitions to come.
Sweeping problems under the rug doesn't make them go away. It will allow the problems to fester and erode away at the foundation of a marriage or long term relationship.
Make an appointment today!

Individual Counseling
If you wish your life were different… do your life differently.

Terence Houlihan
Seeing a way forward can feel extremely difficult when problems like anxiety, depression, or simply life's unexpected challenges, are blocking the view. Let me help you effectively address obstacles so you can "do life differently."
The following are some of the clinical problems and life-issues I commonly treat:
Anxiety Disorders: generalized anxiety disorder, obsessive-compulsive disorder, panic disorder, and phobias.
Mood Disorders: major depression, situational depression, postpartum, and bipolar disorders.
Problems with Self: sexual and/or gender-identity, body image, and general self-esteem issues.
Problem with Life-Transitions: divorce, chronic illness, injury caregiver stress, grief and loss.
I use a collaborative, strength-based approach to help clients unearth, and utilize, the tools they already possess, to rise above their struggles. With authenticity, compassion and candor, I help clients develop the courage and strength they need to leave worn-out coping mechanisms behind, and live in their best selves.
Every moment is an opportunity for change and growth – Grab onto it now.
Call for an appointment.

Adolescents and Young Adults
Adolescence represents the rickety bridge between childhood and adulthood. It can be filled with many wonderful experiences and rewards, but it can also be very challenging and, at times harrowing, for both the adolescent and the parents.
I provide counseling services for young people, ages 10 and up, who are struggling with the following issues:
Depression
Anxiety disorders, such as generalized anxiety, obsessive-compulsive disorder, or phobias
School-avoidance
Family conflict
Life-transitions, such as divorce, change in school, a move, etc.
Social problems
Body-image issues
Low self-esteem
Risk-taking and/or self-harming behaviors
Ways counseling can help both the adolescent and parents:
For adolescents:
Cultivate adaptive ways of dealing with difficult feelings, such as anger, fear, and sadness
Reduce symptoms of anxiety and/or depression
Improve communication with family members and in other important relationships
Develop a positive self-image
Improve decision-making
For parents:
Reduce conflict with your adolescent, and in your family
Improve connection with your adolescent
Renew trust in your skills as a parent
Enhance harmony in family life
If you are worried about your teen, there's probably a good reason. Call for an appointment today.