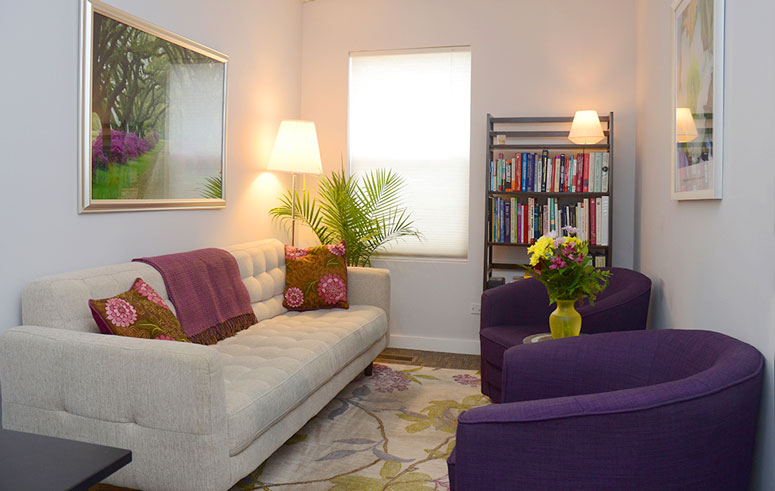 The terms counseling and psychotherapy are often used interchangeably.  They both refer to the working relationship between a client and an expert, designed to help the client with the reduction of psychological distress, through finding and implementing solutions for problems that can be solved, and healthy coping mechanisms for the many challenges faced in life.  Counseling is also used for the purpose of "self-actualization," or bringing to life the best version of one's self.  In couples and families, counseling is used to help manage conflict, and deepen connection and commitment to each other.
If you make an initial appointment with me, this initial appointment will be the intake.  I encourage you to come 10 minutes early to review my contract, fill out registration information, and to sign any necessary paperwork.  If you are using insurance, please bring your insurance card with you.  If you wish, you can download the intake paperwork here and bring it with you.
When you meet with me, I will discuss with you confidentiality, and limits of confidentiality, basic policies about payment and missed appointments, my hours, how to reach me, and my therapeutic orientation.  There are also some important differences in treatment, which I will need to explain, if I'm working with a couple, or a minor.  I will ask you detailed questions about the issues which brought you into counseling, your history, your strengths, and your challenges.   I will also address any questions you might have for me.
Although the first appointment is the official intake, I usually require a couple of sessions to formulate a clear impression, and initial recommendations for the client.  For couples and families, I will require at least 4 sessions before we discuss impressions and recommendations.
If we decide ongoing counseling is appropriate, and if I'm the right counselor for you, we will then work out a basic treatment plan.   In general, sessions are 60 minutes long. Most clients start out with weekly sessions, when the issues which brought them into counseling are causing them the most distress.  The length of counseling varies, and is dependent of the client and the issue at hand.  When I give my impressions and recommendations, we will discuss predicted length of counseling.  This may change, if new issues arise in the course of counseling, but please keep in mind, your participation in counseling is voluntary, regardless of my recommendations.